Watch Video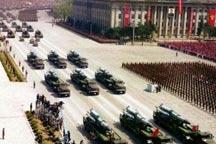 Play Video
The Democratic People's Republic of Korea says it is prepared for dialogue and for war in the face of joint US and South Korean war games. The DPRK vows it will enhance its nuclear deterrence to counter the joint drill, which begins Sunday.
The DPRK's Foreign Ministry spokesman says Washington's recent declaration of joint war exercises and the imposing of new sanctions against the DPRK indicates the US has not discarded its Cold War way of thinking.
It adds the US rejected talks -- both bilaterally or during six-party talks, reneging on its commitments before the international community.
According to the spokesman, the DPRK will bolster its nuclear deterrent in a more diversified manner and take strong physical measures. He also warns the US will be held wholly accountable for all ensuing consequences.
The US and South Korea agreed in a meeting in Seoul to stage a series of joint naval and air drills starting next week.
US Secretary of State Hillary Clinton says her country will introduce new "country-specific" sanctions against the DPRK's procurement of nuclear materials.
The US-South Korean war games come amid rising tensions between the DPRK and South Korea over the sinking of a South Korean warship in late March.
Editor:Zhang Ning |Source: CNTV