Watch Video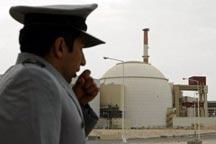 Play Video
Iran is making a serious attempt at a new nuclear fusion program. The Head of Iran's Atomic Energy Organization, Ali Akbar Salehi, who is also the Vice President of the country, says his agency set an initial budget of 8 million US dollars to conduct research.
Ali Akbar Salehi, head of Iran's Atomic Energy Organization, said, "It is about two or three decades we have been working on this, but we were not very serious. From now on we want to work more seriously on nuclear fusion because it will meet humanity's future energy needs. Although the project may take 20 to 30 years for its commercialization we should set the groundwork for it now. In order to have the necessary speed for this project we need to use all the capabilities of our country."
Iran says its nuclear program is for electricity and other peaceful uses. But, the US and several other countries accuse Iran of using a civilian nuclear program as a cover to develop nuclear weapons. Iranian President Mahmoud Ahmadinejad accused Russia of turning against Tehran and joining the US in misrepresenting its nuclear programme. He made those comments while attending a youth festival. Ahmadinejad calls Russia a great nation but says president Dmitry Medvedev's remarks are part of propaganda drama by the US against Tehran. Medvedev said previously he cared about the development of Iran's nuclear program and what its military components look like.
Editor:Zhang Ning |Source: CNTV