Watch Video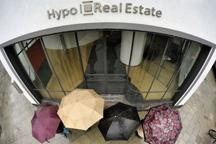 Play Video
European markets on Monday initially rose, in reaction to last week's stress test on banks. The tests provided some transparency to the market. But there has also been criticism they were too soft.
European stock markets had all weekend to digest the results of the bank stress tests.
The news that seven lenders failed the exam came late on Friday.
The main European indices initially rose when trading began on Monday.
But some analysts say the results aren't a good indicator of economic outlook.
Howard Wheeldon, analyst, BGC, Partners, said, "It's been nice to have the paper from the EU, but it's actually fairly meaningless, it's worthless. It's just an exercise, it won't satisfy international markets but they will just get on with it."
The whole aim of the stress tests was to reassure markets about the state of the European banking sector and the euro, following the sovereign debt crisis.
They examined how banks would cope with any future double-dip, any drastic drop in stock markets or any major hikes in interest rates.
Many analysts consider a healthy banking sector vital for economic recovery.
Ralph Silva, Founder, Silva Research Network, said, "We're certainly not over the hill with sovereign debt, but I think there are some other plans in place to deal with the sovereign debt and it will not severely affect the banking industry. And we absolutely need the banking industry to make sure we don't go into a double dip recession."
As widely expected - weakness was largely confined to smaller, regional banks.
Out of 91 banks tested - 5 Spanish cajas, the nationalised German lender Hypo Real Estate and Greece's ATEbank failed.