Watch Video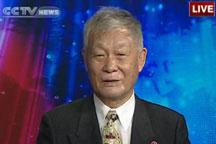 Play Video
For more analysis on Iran nuclear issue, we're now joined by our current affairs commentator, Gregory Yingnien Tsang. Welcome, Mr. Tsang.
Q1: Numerous sanctions have failed to bring Iran back to the negotiating table, but now the country says it's willing to talk with IAEA, without conditions. What's behind this?
Q2: On Monday, Iranian President Mahmoud Ahmadinejad accused the US and Israel of plotting a military strike in the Middle East. And meanwhile, the European Union and Canada issued new sanctions against Iran. What do you think the prospects are for the negotiations in September?
Editor:Zhang Pengfei |Source: CNTV.CN