Watch Video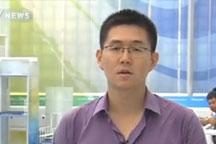 Play Video
The National Aquatic Center, better known as the Water Cube, has re-opened to the public after 10 months of refurbishment. It coincides with the second anniversary of the Beijing Olympics. One of the largest water amusement parks has now been built to attract visitors. CCTV Reporter Wang Guan has filed this report.
Once the memorable Olympic party is over the question haunting many host countries is how to re-use the venues.
Sydney's Olympic Park, the centerpiece of the 2000 Games, had no re-development plan until five years afterwards when officials turned it over to commercial use.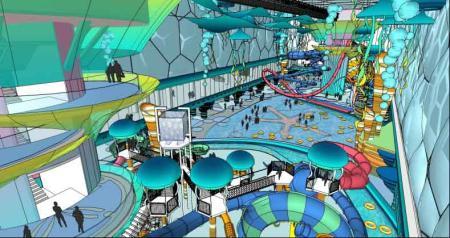 The Beijing National Aquatics Center, better known as the Water Cube, has
been closed for reconstruction since last October. Now after nine months,
the Water Cube is ready to reopen to public.
Then Athens hosted the 2004 Olympics, but after the closing ceremony, 21 out of its 22 venues were left abandoned for many years.
Beijing's municipal government doesn't want to go down the same path.
On Wednesday, it unveiled the newly refurbished Water Cube.
Related stories