Watch Video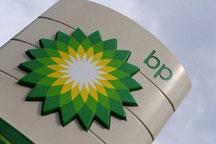 Play Video
BP is taking steps to improve its impression left in the minds of US politicians and public alike, following its handling of the Gulf oil spill. But can the company ever fully restore its tarnished reputation in America?
As images from the Gulf of Mexico continue to paint a vivid and painful picture of the damage done by the oil spill, it remains to be seen how much a change of management at the top for BP will do for its image in the United States.
Far from the hard hit areas of the Gulf, people in New York expressed a range of reactions- from skeptical, to forgiving.
Bill Picciano, New York resident, said, "It's going to take many, many, many years for them to re-polisj their image because I think that their image is shot here in this country and probably around the world because they are not being truthful with everybody."
Another New York resident Toni Lidis said, "I believe they need to make a lot of changes in order to stop this from happening again, whether the CEO can do it or not, I'm not sure."
"BP wasn't always a horrible company, and not the worst company in the world, but eventually they will work their way out of it. It's going to be very, very difficult, but I do believe they will be able to turn it around." Said Jason Oates, New York resident.
Rescuing their image is crucial if the company wants to do business here in the U.S. For example, the government controls many contracts- and elected officials could be wary about awarding them to a company so reviled.
But BP is also a company whose comeback could have benefits.
Bruce Kogut, Professor of Columbia Business School, said, "On the political side of things there certainly is a lot of people who don't want to deal with them too much and there's also politicians who are making demands on BP for solving issues, economic problems, unemployment etc. which really is outside of their powers. But BP on the other hand is a major employer. It's a company which has a very strong presence in certain regions of the country and there's a lot of people who are also investors in BP so there's people who want to see BP come back in a stronger position ."
But the road to restoring BP's image is already a slippery one. The company says it will offset the cost of the spill against its taxes -short changing U.S. taxpayers by almost $10 Billion - a move sure to spark new criticism.
Related stories
Editor:Zheng Limin |Source: CNTV.cn