Watch Video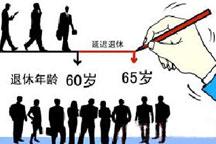 Play Video
Britain has announced plans to scrap its fixed retirement age next year, saying it wants to give people the chance to work beyond 65. But business leaders are warning the move will create serious problems.
Under the government's consultation proposals, the default retirement age will be phased out between April and October next year. Ministers say the move is designed to give people more choices as they enjoy longer and healthier lives. However, the UK's Confederation of British Industry says axing the retirement age will create difficulties for employers, who will be forced to keep workers no longer physically able to do the job.
Katja Hall, CBI's Director of Employment Policy, said, "Our fear is that they will keep on going, perhaps they haven't quite saved enough for their pension, so they feel they have no choice but to keep on going and the employer is left in a very difficult situation where they either have to start performance managing that individual, which is not a pleasant process or just keep them on when they're not really performing in their job."
Editor:Zheng Limin |Source: CNTV.cn