Watch Video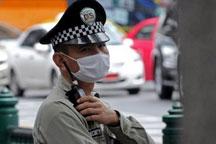 Play Video
A homemade explosive has hit downtown Bangkok, injuring one man. It comes only days after a blast in the Thai capital killed one person and injured nine.
Friday's explosion occurred at 1:30 AM local time at Rangnam Road.
A man who was passing by was seriously injured. Police believe the explosive was hidden in a plastic black bag in a garbage bin. The injured man was a trash collector.
His three-wheeled vehicle was parked near the bin. The bombing comes one day after Prime Minister Abhisit Vejjajiva approved lifting the emergency decree in six provinces.
Another ten provinces, including Bangkok, are still under emergency rule.
Related stories