Watch Video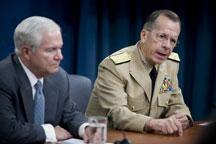 Play Video
The US Defense Department's top officials have repeated warnings that the leak of thousands of secret war files has put US troops and their Afghan informants at risk.
WikiLeaks, an online whistle-blowing organization, has posted some 91-thousand classified US military records from the past six years about the war in Afghanistan.
US Defense Secretary Robert Gates originally described the leak as a "mountain of raw data" that did not shed new light on US policy. But he said it could aid the enemy on the battlefield.
He now says the release of the war documents is dangerous for its troops, allies and Afghan partners.
The leak may well damage the relationships and reputation of US in that key part of the world, as Afghans and others may no longer trust the United States to keep their secrets safe.
Robert Gates, US Defense Secretary, said, "We have a moral responsibility to do everything possible to mitigate the consequences for our troops, and our partners down range, especially those who have worked with and put their trust in us in the past, who now may be targeted for retribution."
He says he has asked the FBI for assistance, promising to aggressively investigate the source of the leak.
Meanwhile, the military is reviewing its rules for safeguarding classified information. The Pentagon has started clamping down on access in the field to sensitive information to reduce the risk of another leak.
Editor:Zhang Pengfei |Source: CNTV.CN