Watch Video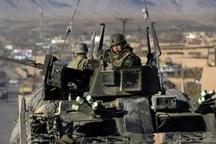 Play Video
The Netherlands began pulling its nearly 2-thousand troops out of Afghanistan on Sunday, becoming the first NATO country to end its combat mission there.
The pullout marks an end to the Netherlands' four-year mission in the central Afghan province of Uruzgan. The deployment was deeply unpopular in the Netherlands.
Since the mission began in 2006, twenty-four Dutch soldiers have been killed. The country's government collapsed in February over disagreements on extending its military engagement in Afghanistan.
Meanwhile, a spokesman for the International Security Assistance Force in Afghanistan says the Dutch withdrawal does not show a weakening of the coalition. The country's troops will be replaced by American and Australian soldiers.
Josef Blotz, Isaf Spokesman, said, "There is the Dutch withdrawal. The overall forces posture of ISAF, and of the Afghan security forces as well, is increasing, so we do have the necessary force posture. We do have still the necessary capability of all sorts to make sure that Uruzgan is not going to be a white spot on the map."
Related stories
Editor:Zhang Jingya |Source: CNTV.cn