Watch Video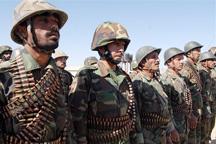 Play Video
As Dutch soldiers are withdrawing from Afghanistan,US Defense Secretary, Robert Gates, predicts that only a small number of US soldiers will head home when a Presidentially mandated draw-down begins next year.
The Pentagon chief, says the pace of the pullout from Afghanistan will pick up only when security conditions there improve.
He said, "First of all, I think that my personal opinion is that draw-downs early on will be in fairly limited numbers. And as we are successful, we'll probably accelerate. But again, it will depend on the conditions on the ground."
Robert's comments came as the war in Afghanistan has faced a loss of public and congressional support and US casualties have risen sharply. Losses incurred by the NATO-led force also show the security situation in Afghanistan remains serious.
More than 400 international troops have died this year, including 66 Americans in July alone. That marks a single-month record high, since the outbreak of the Afghan War nine years ago.
Related stories
Editor:Zhang Jingya |Source: CNTV.cn