Watch Video
Play Video
Greek truck drivers have ended a six-day strike, handing a victory to the Socialist government in its efforts to liberalize the country's recession-battered economy.
The 33-thousand member truckers union decided to end the walkout on Sunday. It had been fighting the government's move to open up their profession, and cut the price of licenses to own and operate lorries.
The move is part of structural reforms designed to make the debt-laden economy more competitive. Drivers walked off the job on Monday to protest the measure, which was required by a multi-billion euro bailout plan from the EU and IMF.
Their strike disrupted fuel supplies all over the nation, with long lines forming at gas stations. Taking a tough stance, the government ordered union members to get back behind the wheel on Wednesday, threatening to strip their licenses and prosecute them if they did not comply within 24 hours.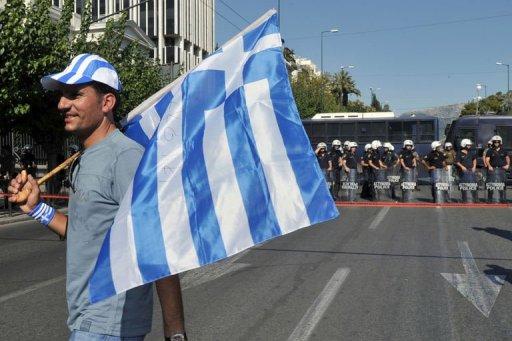 Greece's trucker strike has severely disrupted gasoline supplies at the peak of the
busy tourist season.
Editor:Zhang Jingya |Source: CNTV.cn