Watch Video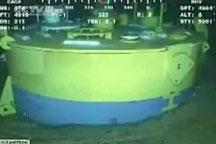 Play Video
Engineers began pumping heavy drilling mud into the blown-out Gulf of Mexico oil well Tuesday.
Crews began the long-awaited effort dubbed the "static kill". The effort involves pumping mud and eventually, crews hope, cement down a pipe to seal off the oil source.
Tests started a couple hours earlier as crews probed the broken well bore with an oil-like liquid, to determine if there were any obstructions and to assess the pressure of the bore and the pump rates it could withstand.
Crews should know within hours whether the mud is pushing down the oil as envisioned.
Engineers still won't know for more than a week whether the attempt achieved its goal because they have to wait for the completion of a 55-hundred-meter relief well to reach the bottom of the reservoir.
Related stories
Editor:Zhang Pengfei |Source: CNTV.CN