Watch Video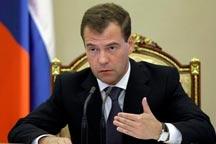 Play Video
Heavy smog is still hanging over parts of the Russian capital, blown in from wildfires in areas to the south and east that have wiped out forests and villages. In the past week, the fires have claimed the lives of at least 50 people. Full Story>>
For more on the fires raging in Russia, we're joined by our correspondent Wang Ying in Moscow.
Q1: Yesterday you told us Moscow was shrouded in thick smoke. How is the situation now? What measures have local authorities adopted?
Q2: Russian President Dmitry Medvedev sacked several senior army officers for failing to stop fires from ravaging a naval storage base. Have there been any other further developments regarding this move?
Editor:Zhang Ning |Source: CNTV