Watch Video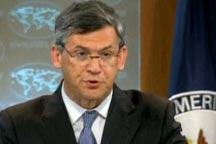 Play Video
The Obama administration says al-Qaida's core membership in Pakistan along with affiliates in Africa and Yemen pose the most dangerous terrorist threat to the US and its interests abroad. The announcement came from the State Department after it released its annual report on global terrorism.
Also in US annual report on global terrorism:
US: Iran provides backing for extremists
The State Department also says in 2009 in Iraq there was a sharp reduction in the number of security incidents, and a decrease in civilian casualties and enemy attacks.
They also claim Iran provided backing for extremists in its region that "had a direct impact on international efforts to promote peace, threatened economic stability in the Gulf".
Editor:Zhang Ning |Source: CNTV