Watch Video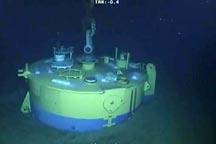 Play Video
BP says they finished pouring cement into its blown-out oil well in the Gulf of Mexico. The procedure is part of its overall effort to kill the leak for good.
Monitoring of the well is now underway in order to confirm its effectiveness. After the initial success of the "static kill" procedure, where the well was filled with mud, hopes are that this operation will take it a step closer to being sealed for good.
The cementing operation followed earlier injections of heavy drilling mud that subdued the upward pressure of oil and gas. The so-called "static kill" from the top is due to be finished off with a "bottom kill" later this month. This will be the final solution to plug the reservoir that is about 6-thousand metres beneath the seabed.
Related stories
Editor:Zhang Ning |Source: CNTV