Watch Video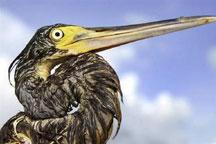 Play Video
After more than 100 days, America's largest oil disaster may finally be over. Engineers are pouring cement into the BP oil well as part of their "static kill" operation. If all goes well -- the danger of more leaking oil will have ended.
It's the moment everyone was waiting for. Two days after the start of the "static kill" operation -- engineers began pouring boat loads of cement into the BP oil well.
If all goes well it'll quickly harden and seal off the oil flow forever. It was welcome news at the White House where the president said he was "pleased"..and a big relief for the Gulf Coast.
Doug Suttles, BP Chief Operating Officer, said, "It is encouraging to see out there there's still a lot to do .. we still have thousands of people working on the spill. Thousands of boats and 100 aircraft working on this."
Engineers began the process by pouring thousands of barrels of mud into the well to force the oil back down. The final "kill" won't come for another week or so when the relief well is connected. At that point more cement will be poured into the well shaft -- sealing it off forever.
"While this apparent success is a cause for relief here at the White House, some analysts are wondering if it is a political victory for the President?"
Rory Cooper, Heritage Foundation, said, "It should have an impact on the president. He had the lead role on the response and he should be accountable for what it looked like. In the end it was not very well completed."
Officials at the conservative Heritage Foundation say the government got in the way of the response and may have slowed it down. Nearly 5-million barrels of oil leaked into the Gulf over the past three months causing significant environmental and economic damage. How this impacts residents could have political ramifications in the Fall's mid-term Congressional and state wide elections. But for now -- all eyes are on the cleanup effort -- which could take years.
"They're still are areas to clean and oil on the water to pick up and we're gonna be here doing that till the job is completely done."
Related stories
Editor:Zhang Pengfei |Source: CNTV.CN