Watch Video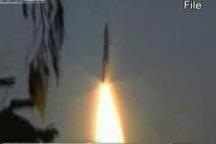 Play Video
The Russian Foreign Ministry's website says the United States has been in breach of several arms-related treaties, including the Strategic Arms Reduction Treaty, also known as START ONE, and a pact on conventional weapons.
The Ministry also accuses the US of violating the Intermediate-Range Nuclear Forces Treaty. In particular, Russia says, the US has failed to provide assurances that some nuclear missile launchers and bombers converted to carry conventional weapons can't be retrofitted.
In Washington, the State Department is dismissing the charges. Russia also accuses the US of preventing international supervision of its compliance with the Biological and Toxin Weapons Convention. The Ministry adds that secret information from the Los Alamos Nuclear Weapons Laboratory ended up at the hands of a drug gang in 2006. Russia and the United States signed a new START treaty on April 8th, replacing the START ONE agreement that expired in December.
Editor:Zhang Ning |Source: CNTV