Watch Video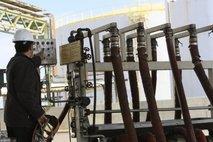 Play Video
Engineers have shut down Gaza City's sole power plant because of a lack of fuel. The action has switched off electricity to some half a million people in the midst of a heat wave.
The plant serves Gaza City and its surroundings, while the remaining residents of the territory rely on neighboring Egypt and Israel for their power needs. For the past few months the plant has supplied just 6 to 10 hours of power a day. Residents who can afford it use generators to supplement the shortage.
The Palestinian Authority spokesman says Gaza's Hamas-controlled government isn't sending enough money for the fuel. But a statement issued by the Hamas-controlled power company denied the charges, saying they were sending the full amount collected.
Editor:Zhang Ning |Source: CNTV