Watch Video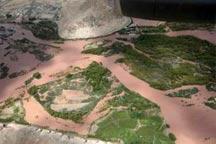 Play Video
The death toll from flash floods in India-controlled Kashmir has risen to 130 people, with 600 reported injured in the Leh and adjoining villages. Floods in India's central state of Chattisgarh have also submerged more than 20 villages. Army, police, paramilitary troops, and civil administrators have launched rescue operations. Cui Lingnan has the story.
Heavy rainfall shifts its attention to India.
The deluge triggered early Friday after a heavy storms have caused massive damage in the area. Buildings, roads, and bridges have been washed away.
Disaster management officials say the exact number of missing people cannot be established, and the death toll is likely to increase.
Rescue operations are in full swing. Two planes carrying relief materials, emergency workers, and doctors reached Kashmir on Saturday.
Local resident of India-contrlled kashmir said, "The army is giving relief here, which is very good. There are many difficulties. The entire village is flooded due to water."
Six Indian Air Force planes also carried relief materials and doctors into the area.
The army has mobilized several columns of troops to the affected area to carry out rescue operations. 25 army personnel are reported missing, and the bodies of three troopers have been retrieved.
Meanwhile, flood water has marooned more than 20 villages in Central India. The Indrawati River is above the danger mark in the Bastar District, and all main access roads are flooded.
The state government has opened 45 relief centers, and flood victims are taking refuge in schools and community centers.
Editor:Zhang Ning |Source: CNTV