Watch Video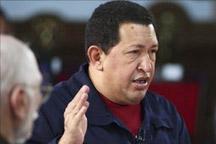 Play Video
Colombia's new President, Juan Manuel Santos, is set to meet his Venezuelan counterpart Hugo Chavez on Tuesday. The meeting aims to restore relations that broke over accusations that Caracas is sheltering leftist guerrillas.
During a trip to the northern province of Sucre to inspect floods, Colombian President Santos explained the purpose of the talks.
Juan Manuel Santos said, " ...I hope that from this meeting we can reach conclusions that enable us to normalize relations between the two countries."
Meanwhile in Caracas, during his weekly TV program, Venezuelan President Hugo Chavez discussed the meeting.
Hugo Chavez said, "...I'm sure that President Santos and the government will guarantee security. This is one of the most sensitive issues for us, especially considering the level of tension we reached with the last government."
Santos took over on Saturday from outgoing Colombian leader Alvaro Uribe, who accused Venezuela of supporting Colombian guerrillas and allowing them to hide on its soil.
The accusation caused Chavez to break ties with Colombia last month. There has been much aggressive talk from both sides in recent weeks.
But as soon as Santos was sworn in as Colombia's new president, the two countries began to move toward restoring relations, and recovering their 7-billion-US-dollar bilateral trade.
Editor:Yang Jie |Source: CNTV.CN