Watch Video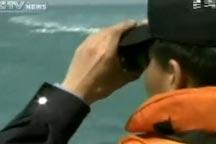 Play Video
The South Korean Defence Ministry says the DPRK has fired more than 100 artillery shells into waters off the west coast of the Korean Peninsula.
The DPRK initially fired about 10 rounds of artillery into waters near the South Korean island of Baek-ryeong-do Monday afternoon. It then fired nearly 100 shells into waters near the island of Yeon-pyeong. All the shells were released into waters north of the contentious sea border called the Northern Limit Line, and did not cause any damage to the South side.
In light of this, the South Korean military only sent a warning message without firing warning shots, adding it will keep an eye on further moves by the DPRK. The shots came on the final day of South Korea's five-day military drill.
Editor:Zhang Ning |Source: CNTV