Watch Video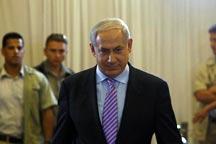 Play Video
Israeli Prime Minister Benjamin Netanyahu has faced a panel investigating the country's raid on a Gaza-bound aid flotilla in May. He defended Israel's actions and suggested Turkey had been seeking a confrontation.
Prime Minister Netanyahu is the first top Israeli official to give testimony about the incident.
He told the panel Israel had tried to convince Turkey to stop the flotilla before it even started its journey, but diplomatic efforts failed.
He said "the government of Turkey did not see potential friction between Turkish activists and Israel as something that goes against its interests."
Netanyahu said Israeli soldiers displayed "exceptional bravery in carrying out their mission and in defending themselves from genuine and lethal danger." And that he is certain the inquiry will show Israel acted in accordance with international law.
An international law expert agrees with him.
Robbie Sabel, Int'l Law Expert of Hebrew University of Jerusalem, said, "At a time of armed conflict one can impose a blockade, there are certain limitations and rules on how to impose a blockade, but the actual imposition of a blockade and searching of armed ships is something that is legal in international law."
Meanwhile, a Hamas spokesman says that Hamas doesn't believe in the Israeli inquiry committee.
Hamas spokesman Fawzi Barhoum said, "We do not believe in the Israeli committees formed by the Zionist occupation governments because the occupation is a party to this carnage and they committed this carnage against the Turkish peace activists."
The five-member commission has been joined by two foreign observers. It has no legal powers to punish decision makers.
The United Nations is also sending a group to investigate the incident. The team comprises former New Zealand Prime Minister Geoffrey Palmer, former Colombian President Manuel Uribe, and members from Israel and Turkey.
Editor:Zhang Ning |Source: CNTV