Watch Video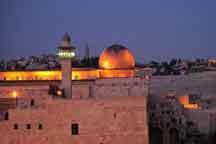 Play Video
The holiest month on the Islamic calendar, Ramadan, is underway.
Ramadan is a 30 day celebration when Muslims around the world fast from sunrise to sunset and refrain from sexual activities. Ramadan always begins at the height of the Middle East's summer, which is always a challenge to not eat or drink in the sweltering heat. Employers cut back their workers' hours so they can rest ahead of breaking the fast.
Muslims in Pakistan will go and experience Ramadan in the country's worst floods on record. Despite the hardship there, not observing the fast is unthinkable. In Indonesia, shops and restaurants close. Most entertainment venues shut up shop during the day and open late.
Editor:Zheng Limin |Source: CNTV