Watch Video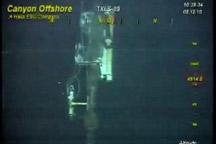 Play Video
Energy giant BP has resumed work on a relief well designed to permanently seal its ruptured well in the Gulf of Mexico.
The company suspended drilling on Tuesday after forecasters warned a low-pressure system off the southwestern coast of Florida was moving towards the gulf. Officials on Thursday said they were conducting tests to determine if further work to seal the well is needed.
A final decision is expected Friday on whether crews need to go ahead with drilling relief wells to allow for a so-called "bottom kill", in which mud and cement are pumped from deep underground to seal the well.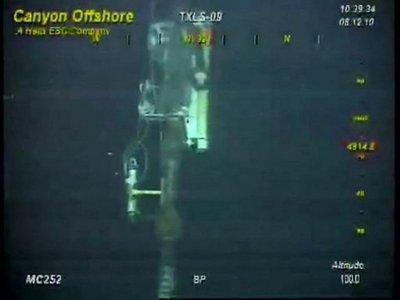 This still image from a live BP video feed shows a view of
the MC252 well where there is currently no oil flowing into
the Gulf. BP's catastrophic well may already be permanently
sealed and no further cementing necessary through a relief
well, US spill chief Thad Allen said Thursday.(AFP/BP)
Editor:Zhang Jingya |Source: CNTV.cn