Watch Video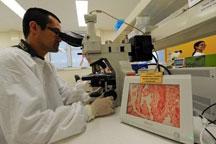 Play Video
The superbug, a gene called NDM-1, is making headlines around the world. Many cases have been reported in India, Britain, Canada, and the US, with scientists saying there are almost no drugs to treat it.
Meanwhile, Indian doctors say it is hard to prove that the country is the origin of the gene.
In an article published on Wednesday, in a British medical journal, doctors reported finding a new gene, called NDM-1.
The gene alters bacteria, making them resistant to nearly all known antibiotics.
It has been seen largely in E. coli bacteria, the most common cause of urinary tract infections, and on DNA structures that can be easily copied and passed onto other types of bacteria.
Speculation is on the rise that South Asia is where the superbug originated, as most of the infected patients returned from India or Pakistan. But Indian doctors say it is hard to prove that the country is the origin.
Dr. Kushagra Katariya, CEO Artemis Heart Institute, said, "It is hard enough to prove epidemiologically whether that is happening but certainly there are people who travel all over the world on a daily basis. Not everyone who carries the bug actually has an infection."
The Indian Health Ministry said on Thursday that the country is not threatened by the superbug, and that the country is still safe for foreign tourists.
Britain has reported about 50 cases of the super bug. The US and Canada have also reported some cases.
Editor:Zhang Pengfei |Source: CNTV.CN