Watch Video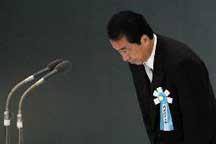 Play Video
Japanese Prime Minister Naoto Kan has apologized to Asian countries for aggression during the Second World War. Sunday's apology was made at a ceremony in Tokyo, to mark the 65th anniversary of Japan's unconditional surrender.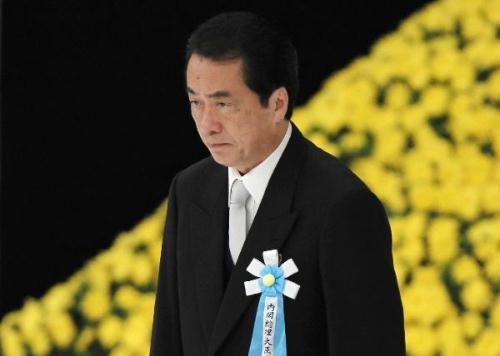 Japan's Prime Minister Naoto Kan attends a memorial service for those who died in
World War Two during a ceremony marking the 65th anniversary of Japan's surrender
in the war at Budokan Hall in Tokyo August 15, 2010.(Xinhua/Reuters Photo)
He has avoided visiting the controversial Yasukuni shrine, where Japan's top war criminals are honored. Japanese Emperor Akihito, Empress Michiko, 18 thousand government officials, together with tens of thousands of others, also took part in the ceremony. Members of Kan's cabinet have also scrapped visiting the Yasukuni Shrine.
Naoto Kan, Japanese Prime Minister, said, "During that war, Japan caused a tremendous amount of damage and suffering to people in other countries, especially those in Asia. We deeply reflect on our past and express our sincerest condolences to those who lost their lives and their families."
Related stories