Watch Video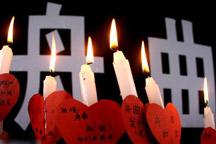 Play Video
Before dawn on Sunday morning, in the Potala Square in the Tibet Autonomous Region, the Chinese flag was lowered to half mast. Standing silently in front of the flag, people in the square remembered the victims.
A local resident said, "We hope people in the disaster areas rebuild their families soon. Come on Zhouqu!"
In the city of Dalian, on People's Square, the national flag at half mast represents the grief of the people of Dalian. But it also symbolizes hope for a better future.
On Sunday morning, many children in Hanshan county, Anhui province gathered near a river with their parents. They launched paper boats and dropped flowers, praying for the victims.
Local resident Chen Kexin said, "Children in the disaster areas, you're not alone. My heart is with you, let's fight together against the difficulties."
People in other places across the nation, including Fujian, Shanxi and other provinces are all mourning in their own way.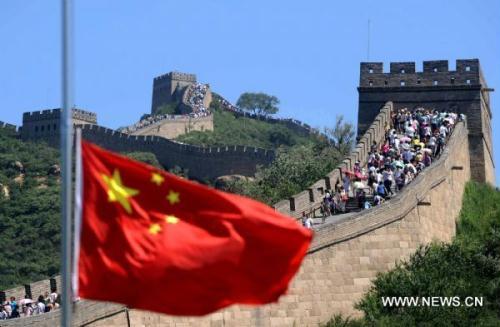 The national flag of China flies at half mast at the Badaling Great Wall in
Beijing, capital of China, Aug. 15, 2010, to mourn for the victims of the Aug.
8 mudslide disaster in Zhouqu County, Gannan Tibetan Autonomous Prefecture in
northwest China's Gansu Province. China on Sunday held mournings for the mudslide
victims, all over the country and at overseas embassies and consulates.
(Xinhua/Gong Lei)
Related stories