Watch Video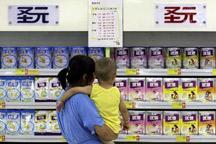 Play Video
Here in China, a clinical investigation has found no evidence that milk powder made by Synutra International caused three infant girls to develop abnormal hormone levels.
The Health Ministry made the announcement on Sunday, after a panel of food and health experts organized by the Center for Disease Control and Prevention finished sample tests on the product. The panel tested the residue from milk powder consumed by the three babies, as well samples from other Synutra products on the market, and 31 samples from other dairy product producers.
Results show that the hormone content in Synutra milk powder is within normal standards. The Ministry concluded that Synutra International should not be blamed for triggering early signs of puberty in the infants.
Deng Haihua, Spokesman of Chinese Health Ministry, said, "The tests found no exogenous sex hormones in sample products, and the levels of endogenous estrogen hormones and pregnancy hormones found in the sample products were within normal ranges.
The three known cases of premature infant development have no link to the milk powder, and there are no national statistics suggesting a prevalence of premature development."
Related stories
Editor:Zhang Jingya |Source: CNTV.cn