Watch Video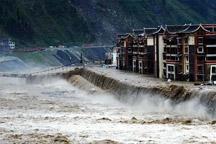 Play Video
Landslides caused by heavy rainstorms that began on Thursday have killed 13 people, and left 59 missing, in Sichuan Province. As of Sunday evening, 576-thousand people had been affected, and more than 20,000 have been evacuated.
The cities of Mianzhu and Dujiangyan, as well as Wenchuan County, are the worst-hit areas. A 200-meter section of the only highway linking Wenchuan to the provincial capital, Chengdu, was inundated by water four meters deep.
The landslides also formed two barrier lakes in the county along sections of the Minjiang River, a tributary of the Yangtze River, in its upper reaches. More than 8000 villagers have been evacuated from below the two barrier lakes. Local authorities plan to use explosives to clear the blockage.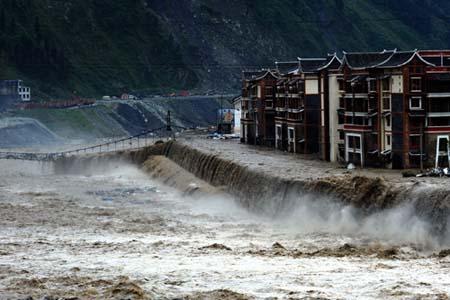 A mudslide triggered by torrential rain sweeps across Yingxiu township, Wenchuan
county, Sichuan province, on Saturday. [China Daily]
Related stories
Editor:Yang Jie |Source: CNTV.CN