Watch Video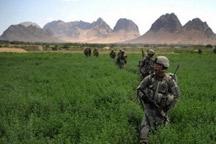 Play Video
International forces fighting insurgents in Afghanistan have begun talks with the government on which areas of the country will come under Afghanistan's control next year. But there will be no fixed deadlines for the withdrawal of NATO troops.
US President Barack Obama wants US and NATO forces to begin a phased withdrawal in July 2011. But General David Petraeus, who leads the forces, says it's too early to say if that deadline can be met.
The head of NATO forces in Afghanistan agrees, but reaffirms their adherence to Obama's policy.
Josef Blotz, ISAF Spokesman said, "For us it is very important to clarify that we are not driven by a calendar and rigid timelines, for us it is much more important to actually achieve the conditions to transition then provinces in the future."
A spokesman for Afghan President Hamid Karzai says setting a date for withdrawal puts the mission itself in jeopardy". However, Afghanistan would be prepared to accept the gradual withdrawal of international forces.
Waheed Omar, Afghan Presidential Spokesman said, "Whenever the conditions permit, whenever the necessary transition has taken place or has started to take place to Afghan security forces, we will always be prepared to accept the fact that the international forces will start gradually withdrawing."
As the fighting intensifies, the Pentagon and White House hope political support for the war can hold at least through year's end to give Petraeus time to show progress. Petraeus is expected to give an update to Congress in December.
Editor:Zhang Jingya |Source: CNTV.cn