Watch Video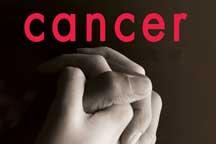 Play Video
China is home to 25 percent of all cancer-related deaths in the world. The disease is also the number one killer in the country. Experts say the number of cancer patients is expected to rise, and now is the time to take action to prevent that from happening. CCTV reporter Feng Jinchao has the report.
Pollution, pollution and pollution. Pollution affects the air, the water, the food, we need to live on and is blamed for many of cancer cases in China. Foreign experts believe the situation will get worse before it gets better.
Nearly two million Chinese people now die of cancer every year. From Chinese experts' point of view, rapid changes in people's lifestyle, especially among the young and unhealthy habits are behind the increase.
The cancer rate is increasing by 3 percent annually worldwide, but 80 percent of that increase comes from developing nations, including China. The experts say to prevent the global cancer epidemic from continuing to rise, significant actins must be taken immediately to save lives.
Editor:Du Xiaodan |Source: CNTV