Watch Video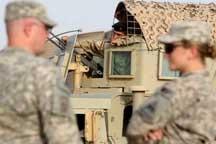 Play Video
The last US combat brigade has started to cross into Kuwait, leaving Iraq ahead of Washington's August 31 deadline.
Four-thousand troops from the 2nd Infantry Division are currently crossing the Iraq-Kuwait border. About 50-thousand US troops will remain in Iraq to conduct support and training missions with local security forces.
The US State Department says this is a "historic moment." US President Barack Obama has previously said the US is not shutting the door on Iraq and will continue its long-term commitment to the war torn country.
The State Department adds that the US mission will soon become mainly diplomatic rather than combat.
Related stories