Watch Video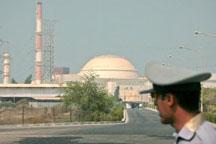 Play Video
After years of delay, Russia will finally begin loading nuclear fuel into the Bushehr plant on Saturday. The reactor is Iran's first nuclear power station.
The whole installation is expected to last two to three weeks. Rosatom chief, Sergei Kiriyenko, and the head of Iran's Atomic Energy Organization, Ali Akbar Salehi, are expected to attend the official launch ceremony.
Russia agreed in 1995 to build the Bushehr plant on the site of a project started by German company Siemens in the 1970s.
The US has criticized Moscow for pushing ahead with the Bushehr project. Especially at a time when major powers, including Russia, are pressing Tehran to allay fears about its nuclear energy program, which they fear could used to make weapons.
The US State Department says it does not regard Bushehr as a proliferation risk, but it emphasizes that broader concerns remain about the direction of Iran's nuclear program.
Editor:Zhang Pengfei |Source: CNTV.CN