Watch Video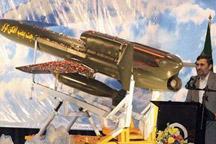 Play Video
To talk more about Iran's long-range unmanned bomber, we're joined on the phone by Kayhan International newspaper correspondent, Ghanbar Naderi, who is in Tehran. Hello Ghanbar.
Q1: The unveiling of the bomber comes just a day after Iranian and Russian technicians began loading fuel into Iran's first nuclear power plant. What's your view on the timing of these two events?
Q2: Iran has previously unveiled new mini-submarines and missile systems and announced plans to launch high-altitude satellites over the next three years. So, along with the bomber, why do you think the government is showing off all its military hardware?
Editor:Yang Jie |Source: CNTV.CN