Watch Video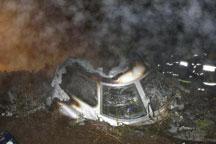 Play Video
A passenger plane carrying more than 90 people has crashed in Yichun City in northeast China's Heilongjiang Province. So far, 43 bodies have been recovered.
China's Civil Aviation Administration says the Henan Airlines plane took off from the provincial capital Harbin, and crashed during landing at Yichun airport at 9:36 p.m.
The bodies of 43 passengers were found from the wreckage late Tuesday.
Another 53 injured passengers have been hospitalized.
Doctors say they are mostly suffering from trauma and fractures.
Chinese Vice Premier Zhang Dejiang arrived at the site early Wednesday to deal with the aftermath of the accident and lead an investigation into the cause.
A 20-strong team of CAAC officials and technicians are also leaving for Yichun.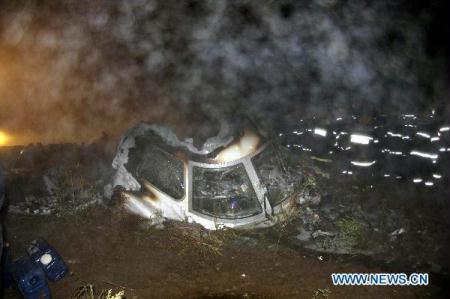 Rescuers search for bodies of victims beside the wreckage of a crashed
passenger plane in Yichun City, northeast China's Heilongjiang Province,
Aug. 25, 2010. The bodies of 43 passengers were recovered from the wreckage
of the crashed passenger plane in northeast China's Heilongjiang Province
late Tuesday, a local publicity official told Xinhua early Wednesday.
(Xinhua/Li Guangfu)
Xinhua News Agency says the plane overshot the runway and caught fire. The blaze had been put out by midnight.
There were 96 people on board, including five crew members.
There is no official account of what happened during the landing and the investigation into the cause of the crash is on the way.
Work crews are continuing to search the black box in the wreckage.
The crashed EMB-190 plane was designed and manufactured by Embraer, a major Brazilian aircraft maker.
Yichun airport opened last year, one of a number of new domestic airports to boost local economies.
China's last major passenger plane crash was in November 2004 when a China Eastern jet crashed in northern China, killing all 53 on board and two on the ground.