Watch Video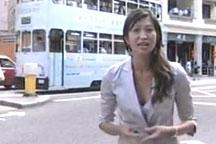 Play Video
People from all walks of life in Hong Kong are giving their support to the hostage victims who are back home now.
The Hong Kong people have been tireless in their social support for the victims of the bus hijacking.
Facebook groups including one from the government offer support and condolences.
Hong Thai, the travel agency who owned the hijacked bus, offered immediate financial compensation from their insurance company.
Paul Wong, Senior Vice President, Chartis Insurance, said, "We have increased our aid from HK$500,000 to 1 million as we feel that this will help the victims overcome their grief and burden."
Other organizations like the Mass Transit Railway Corporation and the Hong Kong Jockey Club, have also offered financial support.
There's also psychological support for the victims from the Social Welfare department.
Helios Lau, Chief Clinical Psychologist, Social Welfare Department, said, "In this time, we are going to monitor the victims' progress and make sure they are diagnosed constantly. Friends and family should have patience in dealing with the trauma the victims might experience."
And in this time of sensitivities, exceptions are being made.
Wong said, Normally, we don't include psychological support for the insurance buyers, but this time, we are offering up to HK$100,000 for up to 6 months of treatment for post traumatic stress.
Reporter Lorea Solabarrieta said, "The social support has been overwhelming, but now, the people of Hong Kong are waiting to see what the government will give, financially, to the victims and their families."
Editor:Zhang Jingya |Source: CNTV