Watch Video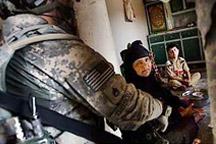 Play Video
On the political front, Iraq still has no government after the March election produced no outright winner. The country still remains vulnerable to attack. Tensions have been stoked by a steady stream of suicide bombings and other attacks by insurgents trying to exploit the political vacuum ahead of the end of the US combat mission.
Iraqi Prime Minister Nouri Al-Maliki, a Shiite, is struggling to keep his job after his political coalition narrowly came in second place to a Sunni-dominated alliance in the March parliamentary elections.
Nearly six months later, Iraq's political future is no clearer. All factions are declining to accept their "rivals" from other factions.
Many people are worried about insurgents' exploitation of the political vacuum.
Baghdad Resident, said, "Not safe.(Reporter: Why?). We have too many bombings,killers and terrorists. Trouble, trouble."
Baghdad Resident, said, "I feel in danger even at home, and I worry about the safety of my family. But I believe my country won't be beaten down by terrorism, and will not become a hotbed of terrorism."
Since the US's invasion of Iraq seven years ago, the country has seen setbacks in politics, its economy and people's livelihoods.
More than 200 civilians are being killed every week. Three-thousand civilians were killed in July 2006. At least 200 thousand land mines are still in Iraqi territory, threatening people's daily lives.
Wars have left more than five million refugees, one million widows and three million orphans.
The Iraq war has also made the once rich country into one of the poorest countries in the world. One third of its population are living below the poverty line. 300 thousand teenagers are unable to go to school. 50 percent of people are unemployed.
Editor:Yang Jie |Source: CNTV.CN