Watch Video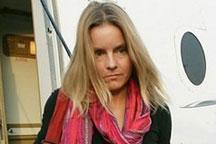 Play Video
A US aid worker released in Darfur has arrived in Khartoum met by friends and government officials. Flavia Wagner had been held by kidnappers for more than 100 days.
News of the release came, a day after members of a Russian aircrew were kidnapped in Sudan's western Darfur region. Wagner was working for the US charity, Samaritan's Purse.
Abductions are made, mostly by young men from Arab tribes demanding ransoms. Khartoum, has yet to prosecute any kidnappers, and reports of ransoms being paid, in the past have fueled the crimes.
The US's Charge d'affaires in Sudan, Robert Whitehead, thanked all those involved in negotiating her release.
Editor:Zhang Pengfei |Source: CNTV.CN