Watch Video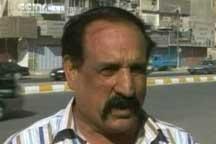 Play Video
The US military formally ends combat operations in Iraq on Tuesday. But Iraq still remains fragile and insecure. Iraqi people are fearful about security after the US military pullout.
An Iraqi citizen said, "We are still an occupied country, so whether the US army withdraws or not, we are still an occupied country. When the last US soldier leaves Iraqi bases and no US base remains in the country, we will say that the US troops have withdrawn. The country is also too weak."
An Iraqi citizen said, "We hope to get rid of them as soon as possible on the condition that they have to first restore security. They are the ones who ruined the country's security and they have to secure the borders and then they can complete their withdrawal. They can't withdraw like this and leave borders unsecured in the southern areas with Iran and other neighboring countries and leave the country in chaos."
Editor:Zhang Ning |Source: CNTV