Watch Video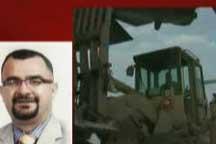 Play Video
The US military formally ends combat operations in Iraq on Tuesday. But Iraq still remains fragile and insecure. Iraqi people are fearful about security after the US military pullout. Full Story>>
Now we are joined on the line by our correspondent Baqi Naqed Naji for more on the response about the troop pullout from the Iraqi side.
Q1: US troops were also in charge of training the Iraqi security force during their stay in the country. Now that their combat mission is over, is the Iraqi security force capable of handling the situation itself? Are Iraqis confident about this?
Q2: Compared to the situation seven years ago, what sectors of society are showing improvement and which are getting worse?
Editor:Zhang Ning |Source: CNTV