Watch Video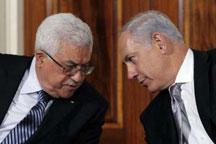 Play Video
The United States has launched a new round of efforts to make peace between the Israelis and Palestinians.
The direct talks, the first of their kind since 2008, aim to create an independent Palestinian state alongside Israel. However, the talks have been overshadowed by the killing by Hamas of four Israelis earlier this week.
In a carefully arranged series of talks designed to lay the final groundwork for the formal negotiations, Obama met separately with Israeli Prime Minister Benjamin Netanyahu and Palestinian President Mahmoud Abbas on Wednesday. A direct meeting between the two Mideast foes begins on Thursday.
Direct Israeli-Palestinian negotiations broke off nearly two years ago, and Obama has spent his first 20 months in office coaxing the two sides back to the negotiating table.
However, the talks follow fresh violence which saw Hamas kill four Israelis on Tuesday.
The US and Israel say the violence will not derail their peace efforts, and they will act together against terrorism.
Barack Obama, US President, said, "There are going to be extremists and rejectionists who, rather than seeking peace are going to be seeking destruction. the United States is going to be unwavering in its support of Israel's security, and we are going to push back against these kinds of terrorist activities."
Benjamin Netanyahu, Israeli Prime Minister, said, "I think that the president's statement is an expression of our desire to fight against this terror and the talks that we had, which were indeed open, productive, serious in the quest for peace."
Obama says progress has been made, but expectations for the Washington talks are low.
Resolving core issues, including the future status of East Jerusalem, border disputes and Israeli settlement building remains major problems.
The failure of past peace efforts has left both sides with rigid demands.
And Hamas, who are not part of the negotiations, have asserted that the talks are futile.
The US is hopeful it can at least get the two sides to agree to a second round of talks, likely to be held in the second week of September, and a peace agreement finally reached within a year.
Related stories
Editor:Zhang Pengfei |Source: CNTV.CN