Watch Video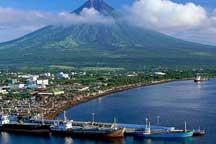 Play Video
Tourism in the Philippines is suffering a big blow after the bus hijack in Manila left eight Hong Kong visitors dead nearly two weeks days ago.
The aftermath of the deadly hostage-taking in Manila has rippled across to Boracay island, the country's famed tourist hotspot.
Within two days after the tragic hijacking, resorts received around 800 cancelled bookings, mostly from Hong Kong and China.
Many foreigners cited security concerns after eight Hong Kong tourists were killed in a botched rescue operation.
Taiwan tourist said, "Actually I was a bit afraid of coming here."
Around 120,000 tourists from Hong Kong and China visited Boracay last year. The Philippines saw a growth of about 24 percent in the market.
One MGM Resort caters largely to East Asian clients, and general manager Edwin Raymundo said the blow is significant. So far, they've received cancellations for 300 room nights.
Edwin Raymundo, General Manager of MGM Resort, said, "I pray that this incident will be finished, and it will not prolong so much. And the relationship between our country and Hong Kong will be still there."
Revenue losses across the island could reach the equivalent of nearly half a million U.S. dollars, the tourism department said.
The backlash after the bus hijack has cut across the tourism industry, also affecting airlines, restaurants and small businesses.
Other travel hotspots in the Philippines such as sunny Cebu island and rustic Ilocos province are also taking a hit.
The new government of President Benigno Aquino has drawn criticism from Hong Kong and China for how it handled the crisis. An investigation is underway.
"So I think they should learn lesson from that and make things better. And so that, for tourists who come to visit Philippines will feel safe." Said Taiwan tourist.
Aquino had envisioned the tourism sector to grow by one-fourth this year and provide much needed jobs in the developing country.
Editor:Zheng Limin |Source: CNTV