Watch Video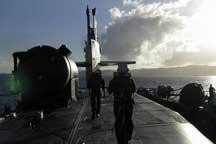 Play Video
A tropical storm approaching the Yellow Sea has forced the US and South Korea to postpone a joint anti-submarine warfare exercise, according to a US Forces Korea spokesman.
Tropical Storm Malou is expected to hit the Korean Peninsula late Sunday. The exercise was to be the second in a series of US-South Korean drills meant to signal to the Democratic People's Republic of Korea the strength of the two nations' military alliance.
The DPRK is accusing the US-South Korean military exercise of damaging peace and stability on the Korean Peninsula. It says the drill is an "intolerable challenge" and a "serious military provocation", and would lead the peninsula to the "edge of war". The DPRK warns that Washington and Seoul should immediately call off the exercise, or they would be totally responsible for "the serious consequence".
Editor:Zhang Ning |Source: CNTV