Watch Video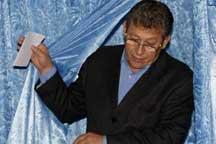 Play Video
The Moldovan Central Election Commission says a referendum that was supposed to decide whether to elect the president by popular vote, has failed.
Commission secretary, Iurie Ciocan, says that turnout stood at just under 30 percent, short of the 33.34 percent mark required to make the referendum valid.
Opinion surveys had predicted a vote in favor of replacing the present system. The outcome is a blow for the ruling West-leaning Alliance for European Integration, and a triumph for the opposition Communists who called for a boycott.
Editor:Zhang Pengfei |Source: CNTV.CN