Watch Video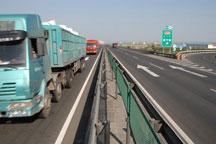 Play Video
A heavy traffic jam on parts of the Beijing-Tibet highway in central China's Hebei Province has begun to ease. Trucks stuck in the massive jam stretching for dozens of kilometers, have finally begun to move.
Measures put traffic jam on the road to clearance
Authorities have taken action to speed up the traffic: Trucks have been allowed to enter Beijing directly, especially at night.
The Traffic Management Bureau of the Ministry of the Public Security has coordinated staff from Beijing, Hebei and Inner Mongolia to ease the traffic.
The jam began escalating in mid-August, due to road construction on the nearby Beijing-Xinjiang highway and the opening up of coal mines in the northwest. About 10,000 trucks were stuck in the jam on Friday.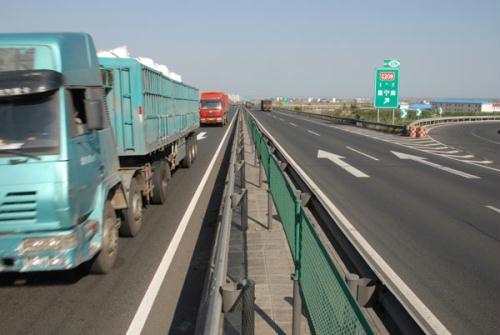 Traffic is brought back to normal on Sunday in the Inner Mongolia section of the
Beijing-Tibet highway after more than 10 days of congestion. [Liu Kai / For
China Daily]
[Konw More]
BEIJING, Aug. 23 (Xinhuanet) --Traffic authorities were still struggling to cope with days-long congestion on a major national expressway, nine days after traffic slowed to a snail's pace, and nearby residents are profiting on the latest traffic snarl by overcharging drivers for food. more>>
Analysis: Causes of traffic jams near Beijing
The unprecedented traffic jams plaguing the highways near the capital are creating headaches for traffic authorities and drivers alike. What do you think are the root causes? more>>
Story: A mission to carry coal from Huhot in Inner Mongolia to Beijing
Conditions on major roads linking Beijing and provinces in northwest China have worsened over the past five months.
These drivers are here to escape the scorching sunshine. All of them are on a mission to carry coal from Huhot in Inner Mongolia to Beijing. more>>

Related stories
Editor:Zhang Jingya |Source: CNTV