Watch Video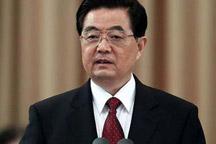 Play Video
It's been 30 years since Shenzhen was established as a Special Economic Zone in south China's Guangdong Province. On Monday, a celebration rally was held in Shenzhen where President Hu Jintao delivered a speech on its achievements and future development.
Shenzhen, a southern city bordering Hong Kong, is marking its 30th anniversary as China's first Special Economic Zone, or S-E-Z.
President Hu Jintao addressed a celebration held in Shenzhen Monday morning.
Hu Jintao said the central government will always support the special economic zones embarking on "brave exploration" in their roles as "first movers."
Hu Jintao said, "The success of Shenzhen proves the decision of setting up SEZs in China was correct. Reform and opening-up policy was a crucial choice for modern China and that reforming and opening up to the outside world is the only road to achieving national prosperity and the people's happiness. China's development and changes over the past 30 years have relied on reform and opening-up, and the great rejuvenation of the Chinese nation will rely on reforming and opening-up."
The past three decades have seen a thriving and prosperous period of great change in Shenzhen.
As a window for China's opening-up and reform policy, it has grown from a small fishing village with a population of 30,000 to an international metropolis of 10 million.
Shenzhen has put forward a development target for its GDP to reach 1.5 trillion yuan.
And it has set a goal for annual per capita income to grow from 29-thousand to 49-thousand yuan by 2015.