Watch Video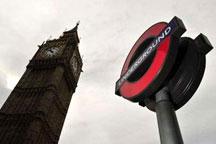 Play Video
A series of strikes have crippled the underground transport system in London. Tube passengers, have been advised to find alternate ways to get around.
For millions of London commuters, traffic during rush hour is a nightmare. And it was during this time of the day that London tube staff decided to begin their strike.
The first strike began on the Northern and Jubilee Lines. On Sunday, maintenance staff who voted to reject an sub-inflation pay offer walked off the job.
They were followed by other underground staff, including engineers, signalers, drivers, and station staff in two 24-hour waves of walkouts.
They are unhappy about plans to scrap 800 jobs in ticket offices and say station security would be at risk.
London transport authority has advised passengers to find alternative ways of traveling.
An extra 100 buses and 10,000 more passenger journeys on Thames riverboats will help ease commuting concerns.
Some taxi ranks are marshaled and escorted bike rides are operating during the strike.
London tube network sees 3.5 million travelers each day and the one-day strike is expected to cost the economy 48 million pounds, according to the London chamber of Commerce and Industry.
"Though suffering traffic chaos, many London residents still show sympathy to tube strike in such a climate of economic crisis. However, this is not the end of their nightmare, as underground staff will also walk out for the same time on October 2nd, November 1st, and 27th. Yang Shanshan, report from London."