Watch Video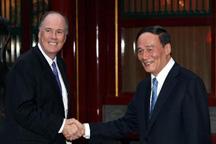 Play Video
China's Vice Premier Wang Qishan has met White House economic and security advisers in Beijing to discuss ties between the two countries. During the meeting, Wang pledged to maintain a sound environment for foreign companies operating in China.
Lawrence Summers, head of U.S. President Barack Obama's National Economic Council, and Deputy National Security Adviser Tom Donilon made the trip to Beijing to hold a series of meetings with the Chinese officials.
Vice Premier Wang Qishan said China will unswervingly promote the policy of reform and opening up, while creating a sound environment for foreign companies.
He said the two countries should increase cooperation in such areas as economy and trade, investment, finance, new energy and infrastructure upgrading.
Wang also told the visitors that China is ready to work with the US to implement decisions agreed upon by the leaders of both countries for a sustainable and healthy development of bilateral ties.
Summers and Donilon briefed Wang on the US economy and the Obama administration's measures to stimulate the economy and create jobs.
They stressed that the US and China should strengthen coordination in macro policies and promote cooperation for a strong, balanced and sustainable growth of the global economy.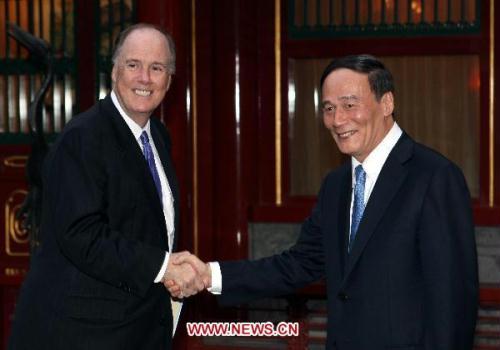 Chinese Vice Premier Wang Qishan (R) shakes hands with US Deputy National Security
Adviser Thomas Donilon in Beijing, capital of China, Sept. 6, 2010. (Xinhua/Yao
Dawei)