Watch Video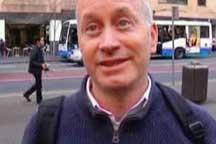 Play Video
Australian stocks ended lower after the Labor party secured a deal to form a minority government. People on the street have had mixed reactions to the election results.
One Sydney resident said, "I think it has been a great waste for the last couple of weeks while the country has been in indecision and I don't know whether it is the best decision, maybe we would have been better served if we had another vote.
"I think possibly there could be some good come out of it, some reforms in the system that you know hopefully make some democratic process so providing people don't block supply in the next three years, it could be a good thing working together in a much more bi-partisan way basically." Another Sydney resident said.
Editor:Zheng Limin |Source: CNTV